Brian and Denise Caster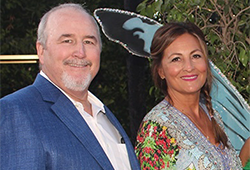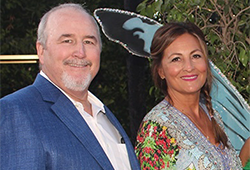 "Denise and I chose to create a Donor Advised Fund (DAF) and partner with the Catholic Community Foundation of San Diego (CCF) because of our shared Catholic values. Our faith is at the center of our lives and this CCF is the center of our charitable giving.
What we love about the DAF it allows us to contribute a lump sum annually, or whenever we choose, and receive a single tax receipt. We don't have to worry about keeping track of tax receipts from each charity. Another great aspect of using a DAF is it allows us time to prayerfully research the nonprofit organizations we wish to support.
Much of our charitable giving is centered on Catholic organizations; however, using the DAF also allows us to support non- Catholic charities that match up with our gifting criteria. We look forward to working with the CCF for many generations in our family."
- Brian and Denise Caster